Skip to Main Content
It looks like you're using Internet Explorer 11 or older. This website works best with modern browsers such as the latest versions of Chrome, Firefox, Safari, and Edge. If you continue with this browser, you may see unexpected results.
Need Help?
Email Us

Send us your question. Responses within one working day

In-Person

Visit the Service Counter in the Library

Call Us

For immediate response, call a librarian at 2616 8586 during opening hours.

WhatsApp a Librarian
WhatsApp / Signal at (852) 2616 8586

Service hours: 9:00 a.m. - 5:30 p.m., Monday to Friday (except holidays)
Welcome
This subject guide aims at helping you to find information on Translation. It covers various kinds of library resources including books, journals, databases and frequently-used web sites from the Internet.
Subject Librarian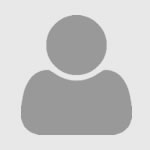 Jeff Liu